COMMITMENT TO INTEGRITY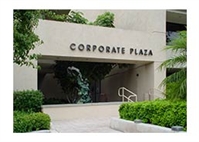 We are independent financial advisors. We are fee based and comply with the 1940 Investment Advisors Act which requires us to always act in the best interests of our clients, engage in full disclosure, and to accept a fiduciary responsibility for our advice.
INVESTMENT COUNSELING
Investment policy statement incorporating client objectives
Risk tolerance assessment
Selection of appropriate investment manager teams
Selection and oversight of appropriate investments
Periodic portfolio rebalancing
Periodic reporting
Periodic client reviews
ADVANCED WEALTH PLANNING AND MANAGEMENT
Each of these elements revolve around specific client objectives and needs:
Advanced review of client objectives incorporating estate planning, trust review and development of business and accumulated wealth transfer strategies
Wealth accumulation analysis
Advanced tax planning
Financial independence analysis
Education planning
Risk management review including life, disability, healthcare, long-term care and general liability
Trustee relationship management
Charitable giving strategies, where desired
Review of and solutions for concentrated investment positions
Management and review of professional relationships on client's behalf
View More Details on Wealth Planning
TRUST SERVICES
Review, analysis and maintenance of trusts, wills, and other pertinent estate and trust planning documents
Trust administration services
Counseling and assisting individual trustees in their fiduciary responsibilities
Hiring and managing a Corporate trustee to perform services on behalf of beneficiaries
These services are provided through membership in The Meador Group.